Myriad ROI Detection Toolkit
Myriad is a fault-tolerant distributed computing framework for creating Region Of Interest (ROI) detection applications. Developed by Emphysic, Myriad provides signal / image processing, machine learning, and concurrency functionality all in a single library.
In 2016 NASA funded the development of a Myriad-based system for automatically detecting indications of structural damage in large Nondestructive Testing (NDT) datasets.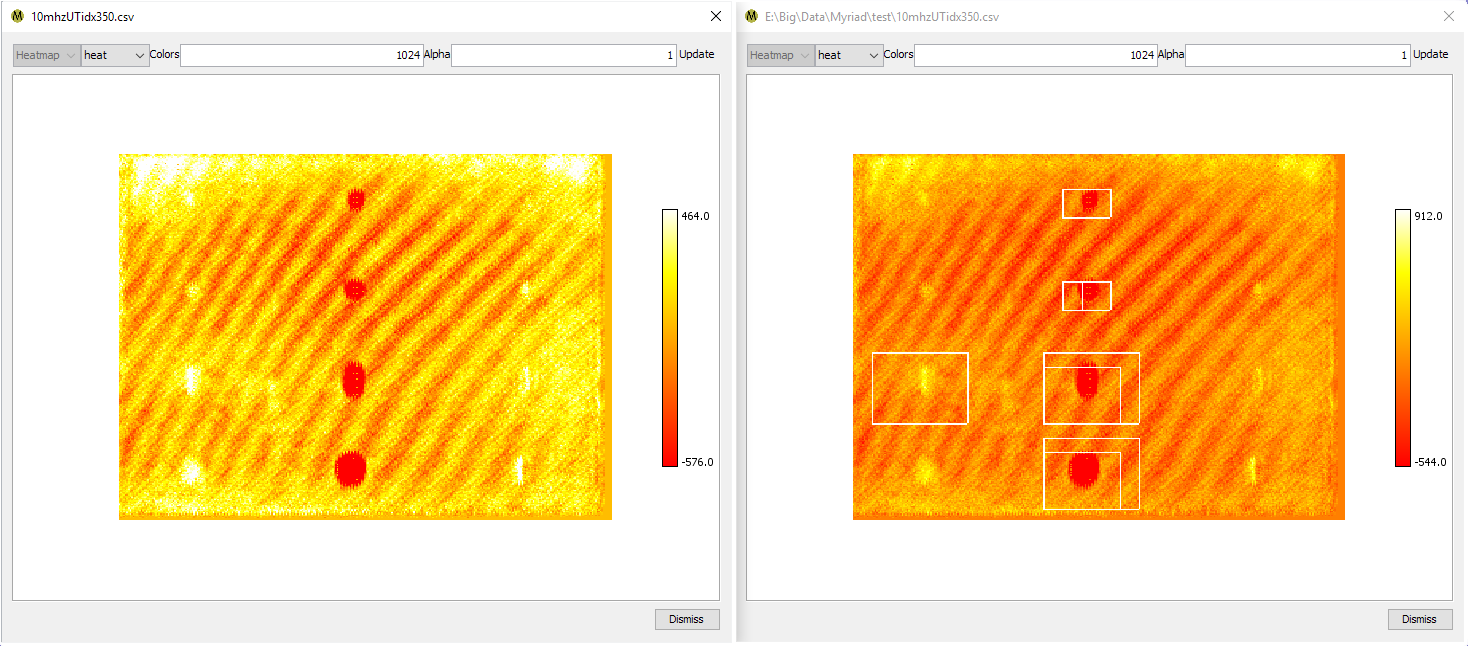 We've put together a demonstration of this system that goes all the way from picking training data to searching for damage: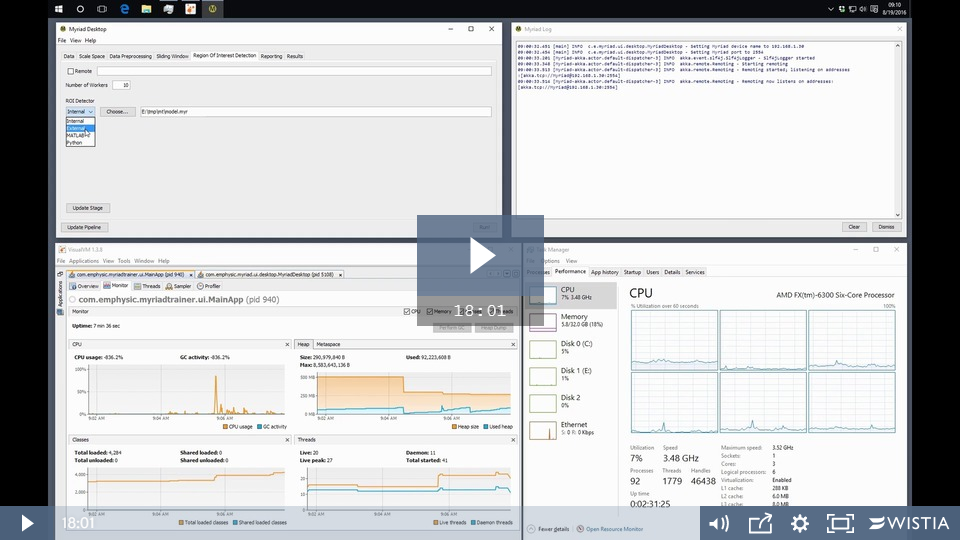 Potential Applications
Object identification
Obstacle avoidance
Features
A variety of signal/image processing operations and feature detection operations
Machine learning capabilities courtesy Smile and Apache Mahout
Fault-tolerant concurrency courtesy Akka
Experimental support for hardware acceleration (AMD Radeon, NVIDIA GeForce, etc.) courtesy Aparapi
Licensing
Licensed under the Apache 2.0 License
Additional Resources
Contact Us
Questions? Comments? Suggestions? Drop us a line.